LOCAL HEADLINES

› Drug-laden drone crashes near US-Mexico border
MEXICO CITY (AP) ? Police in a Mexican border city said Wednesday that a drone overloaded with illicit methamphetamine crashed into a supermarket parking lot. Six packets of the drug, weighing more than six pounds, were taped to the six-propeller remote-controlled aircraft.


› Man arrested with 6 assault rifles during Texas traffic stop
GEORGETOWN, Texas (AP) ? A Central Texas man has been charged with having banned weapons after police discovered six military-style assault rifles in his SUV. Georgetown police early Saturday stopped Garcia's SUV after receiving reports of a driver weaving through traffic on southbound Interstate 35.


› Tourists get knockout photo of Stallone atop 'Rocky' steps
Stallone made the art museum's steps famous in his first turn as fictional boxer Rocky Balboa, who used them as part of his training regimen. Thousands of people now visit the steps each year to re-create the run and to take pictures with a Rocky statue, which originally was a prop in "Rocky III." What are the chances of meeting him, that celebrity, right there?" he said of the Stallone encounter, calling it "an unreal experience.


› Trump's former Greenwich home on the market for $54 million


A trip through the double doors of the home, built in 1939, gives way to a three-story rotunda set off by a double staircase and crowned by a grand chandelier. [...] a trip throughout the rest of the house, which spans nearly 20,000 square feet, makes it feel like a normal home, with a cage of birds chirping in the sunlight and empty kennels for dogs who are out exercising. [...] when Hatton combed through the digital records of the Greenwich Multiple Listing Service, she found only five listings at or above $30 million since records have been kept electronically -- about 15 years ago. Originally built for $200,000 in 1939, it earned the distinction of the largest residential permit issued by Greenwich's building department that year. "There are very few properties like this, something with six acres on the water on a peninsula like this," said Lurie as she walked into a wood-paneled library on the first floor, where tall windows overlook a putting green and the still blue water of the harbor. "[...] a buyer needs to have the money," she said. "For 1998, that was a very big sale," said Lurie, who added the current owners immediately began a massive renovation, which includes a tennis court, as well as a 4,000-square-foot addition, built in 2000.




› Texas club's latest auction: A hunt for African elephants
DALLAS (AP) ? A Texas hunting club again will auction off Saturday a chance to kill a large animal whose numbers are dwindling, a year after it faced international criticism over doing the same with a permit to shoot an endangered black rhino. The World Wildlife Fund, the world's leading conservation group, regards it as "vulnerable," a step below "endangered" and defined as "facing a high risk of extinction in the wild." Animal welfare activists plan to picket the convention hotel Saturday, but the club's Executive Director Ben Carter says elephants "in fact, are overpopulated in certain areas of Africa."


› Winfield, long-serving Marlboro Man, dies in Wyoming at 85
The Marlboro Man was a macho cowboy whose image in advertising from the 1950s to the late 1990s made filtered cigarettes more appealing to men. Winfield's rugged good looks made him the face of Marlboro cigarettes in magazine and television ads from the late 1960s to the late 1980s.


› Headline-making Texas Craigslist stories



› Lawyer: 'Nothing unreasonable' about stun gun on 76-year-old
VICTORIA, Texas (AP) ? The lawyer for a Texas police officer fired for using a stun gun on a 76-year-old man says there was "nothing unreasonable" about using that level of force during a traffic stop that was captured on dashboard camera video. Robinson stopped Pete Vasquez for an expired vehicle inspection sticker, and video captured Robinson grabbing Vasquez's arm and pushing him onto the police cruiser. A criminal investigation into the traffic stop was completed by the Texas Rangers, who turned their findings over to local prosecutors for review.


› Police: Videos show 1-year-old putting handgun in mouth
Evansville police discovered the videos after a 19-year-old man was arrested for trying to sell a handgun to an undercover officer. Police say the mother told officers the girl was holding a pellet gun; investigators say it was a .40-caliber handgun.


› Reward tops $7K for convicted felon from Corpus Christi
Reward tops $7K for convicted felon from Corpus Christi CORPUS CHRISTI, Texas (AP) ? A convicted gang member from Corpus Christi accused in a December slaying has been added to the Texas Department of Public Safety's 10 Most Wanted list.


› Austin teacher resigns amid sexual assault accusations
Austin teacher resigns amid sexual assault accusations A district spokesman says school officials learned the math teacher was under investigation by Lago Vista police over winter break.


› AirAsia flight has parallels with 2009 ocean crash
Four minutes and 23 seconds after the first alarms sowed panic and confusion over how to regain control of the aircraft, the plane slammed into the ocean, plummeting belly first at nearly 11,000 feet (3,350 meters) per minute. Above the Java Sea, the pilot of the AirAsia Airbus A320 told air traffic control he was approaching threatening clouds, but he was denied permission to climb to a higher altitude. During that time, deprived of autopilot, the panicking men flying the Air France flight took actions that made matters worse, including trying to carry out different maneuvers simultaneously from both sets of controls. [...] many have cautioned that pilots are often ill-equipped to take over when things go wrong. David Greenberg, a former Delta Air Lines executive who was hired at Korean Air to oversee pilot training and safety, said aircraft manufacturers, airlines and the FAA embraced the idea that automation could make flying safer, but more recently began to worry about the times when automation can't carry the day.

US NEWS
| | | | | |
| --- | --- | --- | --- | --- |
| | Top Story | | | Other Headlines |
WORLD NEWS
| | | | | |
| --- | --- | --- | --- | --- |
| | Top Story | | | Other Headlines |
SPORTS
| | | | | |
| --- | --- | --- | --- | --- |
| | Top Story | | | Other Headlines |
BUSINESS
| | | | | |
| --- | --- | --- | --- | --- |
| | Top Story | | | Other Headlines |
ENTERTAINMENT
| | | | | |
| --- | --- | --- | --- | --- |
| | Top Story | | | Other Headlines |
TECHNOLOGY
| | | | | |
| --- | --- | --- | --- | --- |
| | Top Story | | | Other Headlines |
LIFE
| | | | | |
| --- | --- | --- | --- | --- |
| | Top Story | | | Other Headlines |
MDansby POLL
Should Trump lose election?
WEATHER
Weather for San Antonio, TX

Current Conditions:
Fair, 19 C

Forecast:
Thu - Sunny/Wind. High: 21 Low: 7
Fri - Sunny. High: 23 Low: 9
Sat - Partly Cloudy. High: 27 Low: 16
Sun - AM Thunderstorms. High: 26 Low: 9
Mon - Sunny. High: 24 Low: 12

Full Forecast at Yahoo! Weather

(provided by The Weather Channel)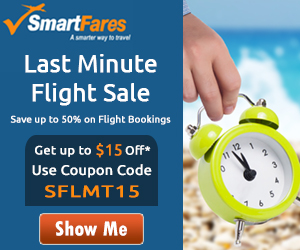 PLACE YOUR AD HERE!
Call Us! (866) 632-6729