LOCAL HEADLINES

› Man's decision to take different route helps find missing child


An Ohio man decided to take a different route home to see if he could help find a missing girl and it's a good thing he did.

Two-year-old Lana Lowther wandered away from her Lorain, Ohio home around 9 p.m. Wednesday, wearing only pink footie pajamas, no coat and no shoes, in the snow-covered town.

Andrew Tornabene had seen a Facebook post about Lana and when he left his sister's house overnight he took a different way home, just in case.

"And sure enough, as soon as I made the left onto Missouri from my sister's house, I (saw) her staggering on the corner by a bush and falling in the snow," Tornabene told WJW.

He hopped out of the car. As soon as Lana saw Tornabene, he said she put her arms up and grabbed him.

"I could tell she was really cold so she had to have been out there for a long time because she was shivering when I picked her up. The second I put her in the vehicle, she was just relaxed and started to close her eyes and sit down."

Lana was found 5 hours after she disappeared, 10 blocks from her home, WOIO reported.

Lana's sister saw her walk out of the house, but thought her father was outside working or shoveling.

Lana was taken to an area hospital, but is expected to be OK, WKYC reported.

› School sends parents snarky 'Hurt Feelings Report,' making fun of whiners


A Delaware school district apologized Wednesday after a staff member accidentally sent out a mocking and offensive "Hurt Feelings Report" to parents.

A blank version of the report went out in an email to parents of students at Lombardy Elementary School in Wilmington, Delaware, for its upcoming "Exercise Your Brain Day," according to The News Journal.

The sarcastic form was intended "to assist whiners in documenting hurt feelings."

"Whiners should use this form to seek sympathy from someone who cares," the form says next to the phrase, "routine uses." Under the form's "incident report" section, it asks for the "name of (the) person who hurt your pansy (expletive) feelings."

The one-page document can also be seen on various Internet humor sites.

https://twitter.com/WGRZ/status/700072650513784832

After the email went out, Lombardy Elementary School's principal sent a recorded apology to parents, a Brandywine School District spokesperson told WCAU.

"The attachment was something that had been sent to them from a person external to the school," the spokesperson told the news station. "It was not an official document of Lombardy Elementary or the Brandywine School District. This was an embarrassing mistake, but it was just that -- a mistake. It should not have happened, and we apologize for the error."

Parents had mixed reactions to the blank report. According to The News Journal, some said it was "completely offensive and mocks children who are bullied in schools," while another, who didn't give his name, told the paper: "If the children didn't see it, what is the problem? It was a dumb prank, but I don't think it was malicious."

› Parents get another chance to ask questions about reassignment


Parents will have another chance Thursday to weigh in on possibly bussing CMS students to schools outside their neighborhoods -- but there's concern that some aren't having their voices heard.

The meeting, facilitated by Meck Ed, begins at 9 a.m. at the Smith Family Center off of Tyvola Road.

Channel 9 has covered past meetings on the reassignment plan, including one earlier this week in Matthews.

That meeting was packed with parents expressing concern that their children may be bused to schools outside of their neighborhoods. But groups like One Charlotte said many parents are not able to attend those meetings because they are far away, and some parents have to work multiple jobs.

One Charlotte wants parents in marginalized communities to also be able to weigh in on the topic, and the group is organizing listening campaigns in different communities to try to help.

Be sure to download the WSOC-TV Wake Up app to get the latest breaking news, weather and traffic on your phone first thing in the mornings.

› Google CEO supports Apple in fight over federal court order


Google CEO Sundar Pichai lent support to Apple Wednesday as the company fights a federal court order mandating it bypass security measures to break into a phone that belonged to one of the San Bernardino shooters.

In a series of Tweets, Pichai said the government was "forcing companies to enable hacking," a move which could set a "troubling precedent."

A federal judge in California ordered Apple to help break into an iPhone that belonged to Syed Farook. He and his wife, Tashfeen Malik, killed 14 people in San Bernardino, California, on Dec. 2 before dying in a shootout with police.

In a letter to customers posted to Apple's website Wednesday, CEO Tim Cook called the move an "overreach by the U.S. government" that would leave all of the company's customers open to later hacking attempts.

"Once created, the technique (to bypass an iPhone passcode) could be used over and over again, on any number of devices," he wrote. "In the physical world, it would be the equivalent of a master key, capable of opening hundreds of millions of locks — from restaurants and banks to stores and homes. No reasonable person would find that acceptable."

› Tennessee lawmakers consider bill that would allow skunks as pets


Lovers of unusual pets may want to set their sights on Tennessee. The state is considering a bill to decriminalize skunks as pets.

On Wednesday, the state Senate voted 27-3 to allow state residents to have domesticated skunks. The state House of Representatives has endorsed the bill but has yet to officially vote on it, according to Nashville Public Radio.

Senate Bill 1821 would amend the state's game and fish law that prohibits "importation, possession or transfer of live skunks so that skunk ownership and propagation may be regulated by the wildlife resources commission," according to the Tennessee General Assembly.

"In Tennessee, you can have foxes, you can have porcupines, you can have all kinds of stuff," Rep. Jeremy Faison, R-Cosby, told WSMV. "When you think that a skunk can sell for $1,000, I mean, this is a big deal. People from out of state will buy our skunks."

Supporters of the bill say skunks make lovely pets. They would have to have their scent glands removed and be spayed or neutered.

However, the bill doesn't have unanimous support.

"I'm probably the only senator up here that actually had a pet skunk when I was a child," Sen. Frank Niceley, R-Strawberry Plains, told Nashville Public Radio. "I really don't recommend them."

According to PBS, there are currently 17 states that allow skunks to be kept as pets: Alabama, Florida, Indiana, Iowa, Massachusetts, Michigan, New Hampshire, New Jersey, New Mexico, Ohio, Oklahoma, Oregon, Pennsylvania, South Dakota, West Virginia, Wisconsin, and Wyoming.

› Georgia state senator flips endorsement from Clinton to Sanders


State Sen. Vincent Fort, the No. 2 Democrat in the Georgia Senate, flipped his endorsement on Tuesday from Hillary Clinton to Bernie Sanders. He instantly becomes one of the Vermont senator's top surrogates in the South, where his campaign has picked up support from only a handful of black elected officials.

The Atlanta Democrat made his decision public just hours before Sanders was set to speak at a Morehouse College rally aimed at enticing black voters to give his campaign a second look. Fort, who is also considering a run for Atlanta mayor, had endorsed Clinton weeks ago.

"After months of looking at Bernie's record and studying his positions on healthcare, Wall Street, predatory lending and the minimum wage, I came to the conclusion that Bernie's position on the issues that affect my constituents in Georgia the most conform most closely to my positions," Fort said.

Sanders lost to Clinton in Iowa by a razor-thin margin before notching a 22-point victory in New Hampshire. But he faces a tougher challenge in the South, where polls show Clinton with an advantage over black voters in South Carolina, which votes on Feb. 27, and Georgia and other Southern states that follow on March 1.

It puts Fort at loggerheads with Georgia's Democratic establishment, which has overwhelmingly endorsed Clinton's campaign. Her top endorsements in Georgia include two of Fort's biggest rivals: House Minority Leader Stacey Abrams and Atlanta Mayor Kasim Reed.

(Reed said Tuesday it's "nothing but a publicity stunt to help him run for mayor. He will lose that race also.")

And it makes him the most high-profile Sanders supporter in Georgia. His other backers in Georgia include state Rep. LaDawn Jones and Clarkston Mayor Ted Terry.

Fort said Sanders' call for income equality and his attacks on a Washington establishment that favors the rich over the poor will resonate in the region as more voters tune in.

"He's going to do well here. As people have a chance to listen to him, to have a chance to understand that he's speaking to the issues that are the most critical," said Fort. "As people study and listen to him, I think there's going to be movement toward his campaign."

› No, this mother and daughter do not look alike


Twins Kaylan and Kyla Mahomes took a picture with their mother and went viral because no one could tell any of them apart.

All the women in the photo looked like sisters, but the woman in the far left of the now-famous photo is the twins' mother.

A U.K. mother-daughter duo said they had a similar story.

BuzzFeed News reported that 33-year-old Donna Galt and her 14-year-old daughter, Mya, appeared on British TV show "This Morning" Monday and said they are constantly mistaken for being sisters.

They also said they dress the same and style their hair the same way.

Related: You probably can't tell this mother apart from her twin daughters

The hosts, after mentioning the Mahomes viral picture, said that Donna and Mya Gault were the U.K. version.

Twitter disagreed.

http://twitter.com/_KingTristian/status/699322150952501248

http://twitter.com/JustShers/status/699309677734191105

http://twitter.com/CHARMINGHALSEY/status/699343615525462016

http://twitter.com/dvneia/status/699304623677399040

http://twitter.com/diamondsaysss/status/699939705941422080

The general consensus seems to be that it is very clear who is the mother and who is the daughter.

http://twitter.com/BuzzFeed/status/699917488067207169

› Charlotte Water officials ensure water is safe


The crisis over lead levels in the water in Flint, Michigan, has many local water customers concerned about their own utilities.

Charlotte officials said the city's water is safe.

The local water supply comes from Mountain Island Lake and Lake Norman, and Charlotte Water officials said it's high quality, frequently monitored and at low risk because lead pipes are not common in Charlotte.

Carolina Water Services found lead in the Foxwood subdivision in Fort Mill and River Hills in Lake Wylie.

Officials think it came off pipes that serve 3,500 customers but said levels are back to normal. Company officials want people to run water for about 30 seconds before drinking it as a precaution.

Officials want to point out those levels are nowhere near the ones in Flint, where the water is actually undrinkable.

Read more top trending stories on wsoctv.com:

› Phone repair store employee charged with stolen goods


Detectives with the Charlotte-Mecklenburg Police Department and Charlotte-Mecklenburg School Police arrested and charged Taha Jamal Alasfar, 25, after executing a search warrant Wednesday at Players Wireless on Farm Pond Lane.

During the search, detectives located an iPad that was taken from Piney Grove Elementary along with a stolen cellphone taken from a vehicle from last year.

In addition, several counterfeit phone accessories, prescription contact lenses and two sweepstakes machines were seized.

Alasfar, an employee at Players Wireless, was arrested and charged with felony possession of stolen property, misdemeanor possession of stolen property, forgery counterfeiting merchandise and drug prescription fraud.

Read more top trending stories on wsoctv.com:

› China uproots thousands of people for alien-hunting telescope


China is really serious about its search for aliens. So serious that it's forcing thousands of people out of their homes in order to build a giant radio telescope.

It's called FAST, and it's going up in the southwestern province of Guizhou. Construction started back in 2011, and experts say the telescope could help researchers finally discover extraterrestrial life when completed next fall.

Or it might not find anything. Either way, 9,110 residents are being relocated to "create a sound electromagnetic wave environment." Which may be the most unique reason yet for a forced relocation by the Chinese government.

In years past, the Communist Party has moved people out of their homes to make way for new dams and infrastructure in the name of helping the environment or boosting the economy.

Take the 2008 Beijing Summer Olympics, for example. The government reportedly moved 2 million citizens out of their homes to make space to host the games. The Chinese Foreign Ministry claimed only 6,000 domiciles were destroyed.

The construction of the Three Gorges Dam is another project that uprooted residents. More than 1.2 million people were forced out of their homes because of that project.

In the past, international rights groups have tried to stand up for these people, arguing relocated residents often don't get enough warning or compensation.

In the case of the giant alien-searching telescope, residents will be paid 12,000 yuan, or about $1,800 U.S., for their troubles. And maybe, just maybe, they'll be able to say they once lived in the place that first discovered aliens.

This video includes images from Getty Images.

› Panthers help West Charlotte High School get new field


The Carolina Panthers pitched in for a new football field at West Charlotte High School.

The $2.1 million project is funded in part by the $200,000 NFL Grassroots field grant from the Panthers.

The synthetic field will be ready for the upcoming football season.

A groundbreaking ceremony will be held Thursday.

Read more top trending stories on wsoctv.com:

› Police: Wendy's manager bitten by angry customer for wrong order


A Virginia woman attacked a worker at a Wendy's restaurant after claiming she got the the wrong order at the drive through.

Lovely Rayneice Robinson confronted a manager at a Richmond Wendy's about an issue with her order, which led to a physical altercation.

According to The Richmond Times-Dispatch, the incident began moments after Robinson was told to pull her vehicle forward because her order was not finished. When the food was ready, a worker took the food to Robinson's car but she said the order was not correct. She followed the worker inside Wendy's and demanded the correct order.

The Wendy's manager, Latanya Nelson, said Robinson stormed into the lobby.

"She changed the order from that to four, 99-cent chicken sandwiches, so I'm guessing she only had $4 instead of $11," Nelson told WTVR.

Nelson asked Robinson to leave but she refused. She then assaulted Nelson with punches and eventually was bitten in the leg.

"She clamped down right above my knee, so I continued to punch her as she was biting me," Nelson told WTVR.

Robinson was charged with unlawful entry, resisting arrest and malicious wounding.

Read more here.
US NEWS
| | | | | |
| --- | --- | --- | --- | --- |
| | Top Story | | | Other Headlines |
WORLD NEWS
| | | | | |
| --- | --- | --- | --- | --- |
| | Top Story | | | Other Headlines |
SPORTS
| | | | | |
| --- | --- | --- | --- | --- |
| | Top Story | | | Other Headlines |
BUSINESS
| | | | | |
| --- | --- | --- | --- | --- |
| | Top Story | | | Other Headlines |
ENTERTAINMENT
| | | | | |
| --- | --- | --- | --- | --- |
| | Top Story | | | Other Headlines |
TECHNOLOGY
| | | | | |
| --- | --- | --- | --- | --- |
| | Top Story | | | Other Headlines |
LIFE
| | | | | |
| --- | --- | --- | --- | --- |
| | Top Story | | | Other Headlines |
MDansby POLL
Should Trump be impeached?
WEATHER
Weather for Charlotte, North Carolina

Current Conditions:
Mostly Cloudy, 24 C

Forecast:
Thu - Thunderstorms Late. High: 26 Low: 17
Fri - AM Thunderstorms. High: 27 Low: 9
Sat - Mostly Sunny. High: 22 Low: 11
Sun - Showers. High: 24 Low: 15
Mon - AM Thunderstorms. High: 26 Low: 7

Full Forecast at Yahoo! Weather

(provided by The Weather Channel)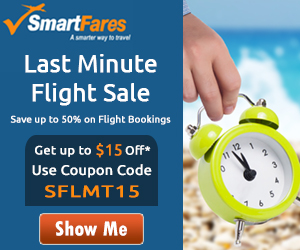 PLACE YOUR AD HERE!
Call Us! (866) 632-6729